Past Event Fundraising
Super Paws 5k 2020 @ Iowa State University: April 2020 – Click for Photos
Super Paws 5k 2017 @ Sandy, UT: We raised $6,000
Sunny's Spring Sing Benefit Concert 2017 @ Sandy, UT: We raised $4,000
Our Sponsors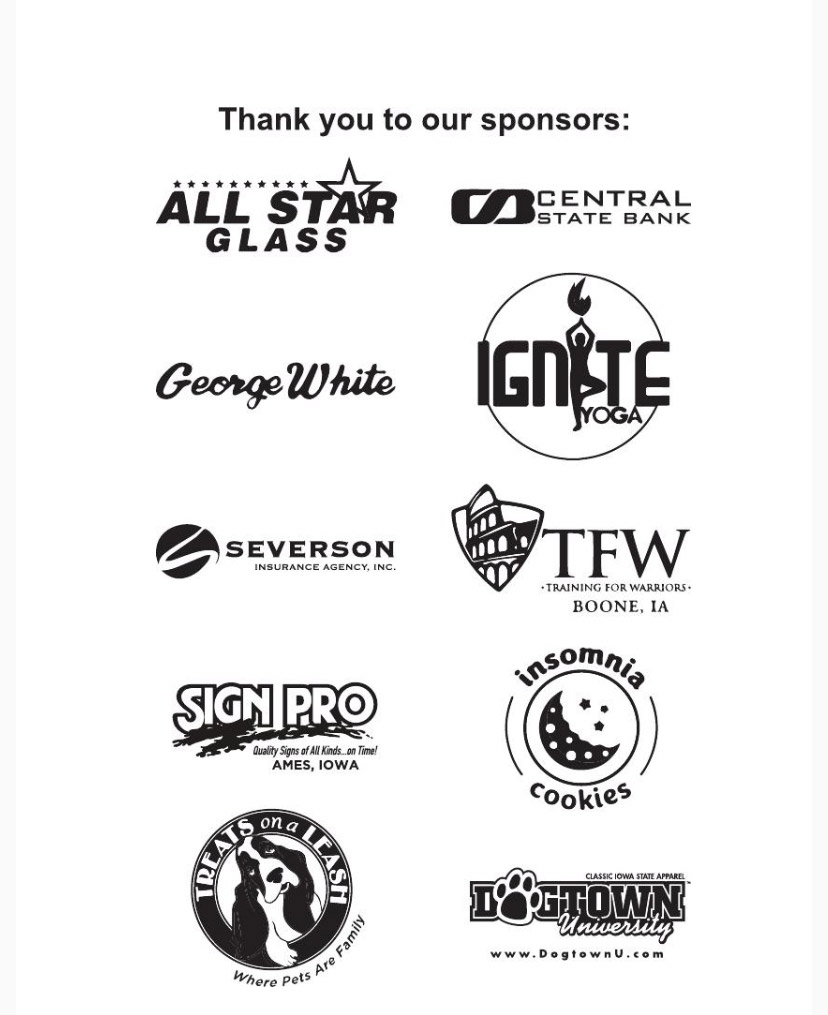 Help Us Continue To Place
Service Pups With People In Need!
So far, we have succeeded in raising money for the placement fees for four service dogs. Our dogs serve across the country, with people with very different needs. We are going to continue to raise money and awareness, and hopefully will place multiple dogs in upcoming years.
As our organization is entirely donations based, any help is much appreciated and is tax-deductible. 100% of donations are set aside for the purchase of dogs; all legal and promotional costs will be covered personally.
-Tabitha
Pawsitive Pawsibilities
Phone: (760) 217-9913