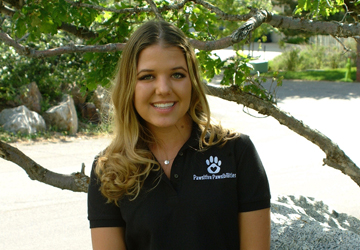 TABITHA BELL (EXECUTIVE DIRECTOR):
Tabitha is an 18 year old freshman at the University of California, Berkeley in Berkeley, California.  Tabitha began attending school with her service dog Sunny in 2013 as an 8th grader. Sunny increased Tabitha's mobility and independence and allowed her to be more involved in school. Tabitha founded Pawsitive Pawsibilities to help provide service dogs to those who cannot afford them, to help the public understand why and how individuals use their service dogs and to promote access for those who use service dogs in all public places.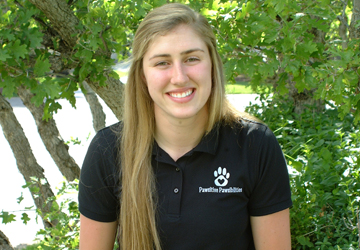 MORGAN KANE (ASSOCIATE DIRECTOR):
Morgan is a senior at Riverton High School and will play basketball for Iowa State University in 2018. Morgan met Tabitha in 2013 at the Waterford School and quickly came to understand the incredible assistance a trained service dog can provide. Morgan co-founded Pawsitive Pawsibilites in 2013 and has helped the organization with fundraising and promotional opportunities over the past several years.
Pawsitive Pawsibilities
Phone: (619) 277-8386